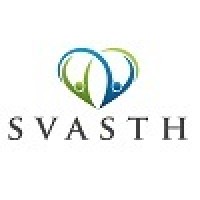 Svasth Life Pvt Ltd
About the company: healthi (www.healthi.in), is founded by Stanford GSB/ INSEAD MBA alumni and backed by premier investors and thought leaders. We make preventive health simple and intelligent by bringing together advanced data science, technology and a compelling user experience. We have seen great traction to become India's fastest growing preventive health company and are looking to scale out the business as a template for entering other growth markets. If you have bought anything online, treated yourself to pizza, bought insurance, are on a social network, or drive a car then chances are that you have been served by one of hundreds of our customers.
Vacancies: 1
Location:Bengaluru
Salary: 200000 – 350000 INR
Requirements:
Please refer to the Job description above
About DATA ANALYST jobs:
Data analyst translate numbers into plain English Every business gather data, whether it's sales figures, market research, logistics, or transportation costs. A data analyst's job is to get that data and use it to help companies make better business decisions. This could mean figuring out how to price new materials for the market, how to condense transportation costs, solve issues that cost the company money, or determine how many people should be working on Saturdays. As a data analyst, you could be integrated in everything from setting up an analytics system to given that insights based on the data you collect—you may even be asked to train others in your data-collection system.
There are lot of different types of data analysts in the field, including operations analysts, marketing analysts, financial analysts, etc.