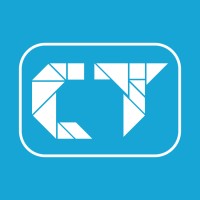 Ct Software Solutions (India) Private Limited
About the company: CT Software Solutions (CTS) is one of trusted software service providers based out of India with fully integrated, globally distributed delivery capability in US, UK and Europe. CT Software enables organizations across the globe identify key building blocks and to develop optimal solutions with low total cost of ownership.
CTS leverages, develops and deploys intelligent end-to-end solutions in the areas of: Custom Software Development (.Net and C++ based development), Document Management System (DMS)/Content Management System (CMS), Customer Relationship Management (CRM), Business Intelligence (BI) using PPS/BSM, Business Applications. Please see our website for more details: www.convergenttec.com
Vacancies: 233
Location:Gurgaon
Salary: Not Disclosed – Not Disclosed INR
Requirements:
Min Exp: 2 years Max Exp: 5 years
in Computer Science with a techno functional background or accounting graduates / post graduates having worked in business analytics domain
About DATA ANALYST jobs:
Data analyst translate numbers into plain English Every business gather data, whether it's sales figures, market research, logistics, or transportation costs. A data analyst's job is to get that data and use it to help companies make better business decisions. This could mean figuring out how to price new materials for the market, how to condense transportation costs, solve issues that cost the company money, or determine how many people should be working on Saturdays. As a data analyst, you could be integrated in everything from setting up an analytics system to given that insights based on the data you collect—you may even be asked to train others in your data-collection system.
There are lot of different types of data analysts in the field, including operations analysts, marketing analysts, financial analysts, etc.